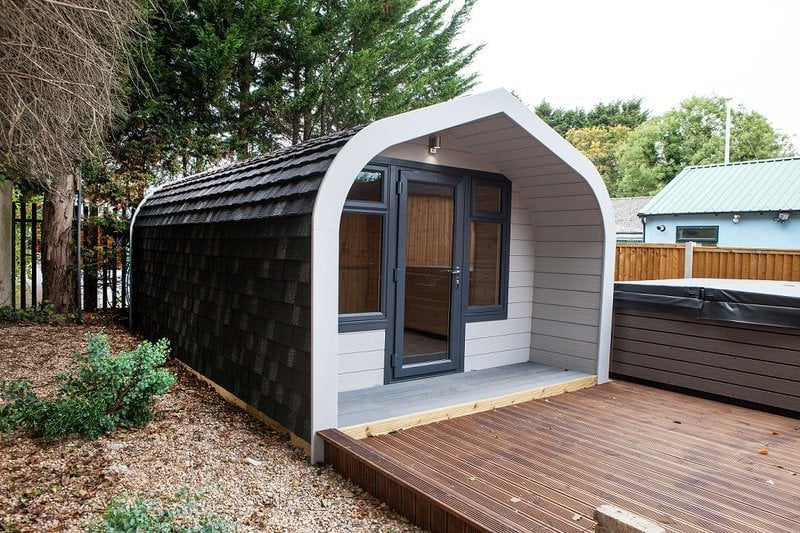 The great outdoors offers so many possibilities, not just for visitors but for anyone considering setting up their own campsite. If you're one such person, you'll certainly be interested in the wide range of cabins, lodges and luxury campsite buildings we provide.
Cabins
We offer our Scandinavian-inspired cabins in 3 sizes: Single, Extended and Connected, ranging in sizes from 10m2 to 25m2. Built from highest quality Redwood Timber, these attractive and durable structures can host groups both small and big, from couples and young families to a large party of family and friends.
Glampers
While our cabins offer more than enough for many outdoor aficionados, it's our luxury campsite buildings that will attract even the most ardent city dweller to the countryside. Spacious, sumptuous and super special, our glampers provide a home from home with all the mod cons one could hope for. Even in the countryside, absolute comfort and conspicuous status can be very important commodities – and guests are sure to stand out in one of our premium outdoor abodes.
Studio Lodges
If even our glampers can't tempt visitors to the countryside, then our Studio Lodges should do the trick. Our luxurious annexes deliver superior hotel-style campsite accommodation, and with plenty of window space to make the most of gorgeous rural vistas – and provide an even lighter and airier feel to the interior. Our studio lodges are available in a choice of Redwood, Cedar or Cedral claddings.
Reception buildings, washrooms and much more.
In addition to our campsite accommodation, we supply every kind of structure to make your outdoor enterprise a roaring success. We feature reception buildings, washrooms with all the fittings, site offices' shops and cafes – and even a roomy BBQ cabin for those times when the weather won't play ball.
Quality Assured
All of our campsite structures are hand-built by Derbyshire craftsmen in our Ilkeston factory complex. We deliver and install everywhere across England, Wales and the Scottish Isles. What's more, all of our campsite accommodation products come with a no-quibble ten-year structural guarantee but, naturally, they are built to last so much longer than that.
Regardless of the scale of your campsite, we provide a range of finance options that will make it much easier for you to get established.
Please call the number at the top of this page today to make an enquiry – or complete our contact form and a member of our team will get back to you as quickly as possible.